Fight for the Right To Swim at Ontario Place 
Ontario Place for All (OP4All) is calling on the Ontario government to permanently restore swimming at Ontario Place.
OP4All's Cynthia Wilkey says, "Four beaches were planned for Ontario Place when it opened almost fifty years ago. Now there are none. This is unacceptable, as swimming is not only popular but also the least expensive and most immediate way for people to experience one of Canada's Great Lakes."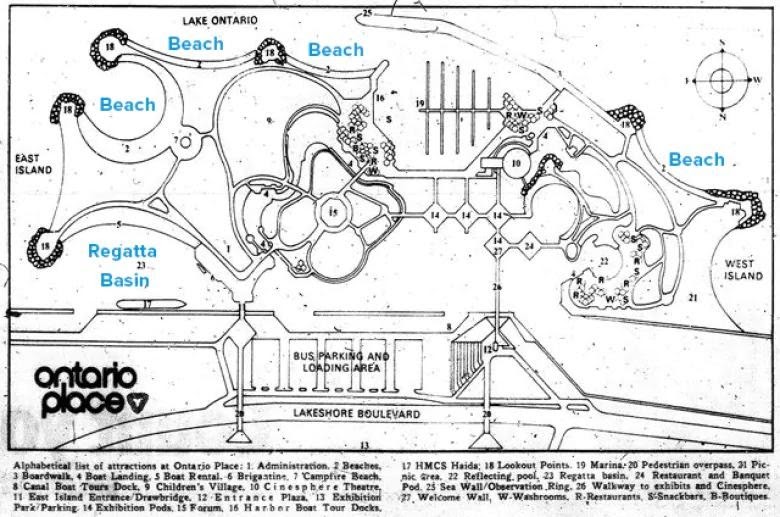 Ontario Place for All believes COVID-19 has made it even more urgent to preserve Ontario Place as a park and open public space. While most amusement facilities were shuttered, hundreds of thousands of people continued to flock to Ontario Place, enjoying everything the park offers. Many of them swam at the beach on the West Island this summer, even though it is not an authorized swimming area. 

Some were still swimming there until almost two weeks ago when Steve Mann and six friends were told the beach on the West Island was closed off for a film shoot. "I was shocked to be told I couldn't go there," says Mann. "I have been swimming there nearly every day this year, winter, spring, summer and fall. It should not be closed off to the public."
OP4All's Suzanne Kavanagh says Ontario Place should not be off-limits to swimmers, as it is the province's greatest lakeside attraction. "The government should start planning now to restore swimming at Ontario Place not just for next summer, but forever." 
Joe Cressy, the Toronto City Councillor for Ward 10 (Spadina-Fort York), agrees. "Ontario Place is a key part of our community that provides much-needed access for people to the waterfront, for many activities including swimming. With the current pandemic, it's more important than ever that we preserve open outdoor spaces where people can exercise, play, and explore safely," he said. "The beach and swimming at Ontario Place should be open and accessible for everyone." 
Make sure Premier Ford. Minister MacLeod and Mayor Tory hear our voice. Send them a letter, your own or the one available below, demanding it increase the number of beaches at Ontario Place.
Ontario Place for All also salutes Steve Mann and his group, SwimOP. They have done what the government should have and made swimming at the West Island safer by cleaning up the beach and removing old construction debris from the landfill that created Ontario Place.