Ontario Place for All Summer Update
Walk and talk Ontario Place – Sunday, September 11th
Provincial plans squeeze out the public
Therme erases Ontario Place's iconic design
Should the future of Ontario Place be a municipal campaign issue?
Mark your calendar!!! Sunday, September 11th, walk and talk with: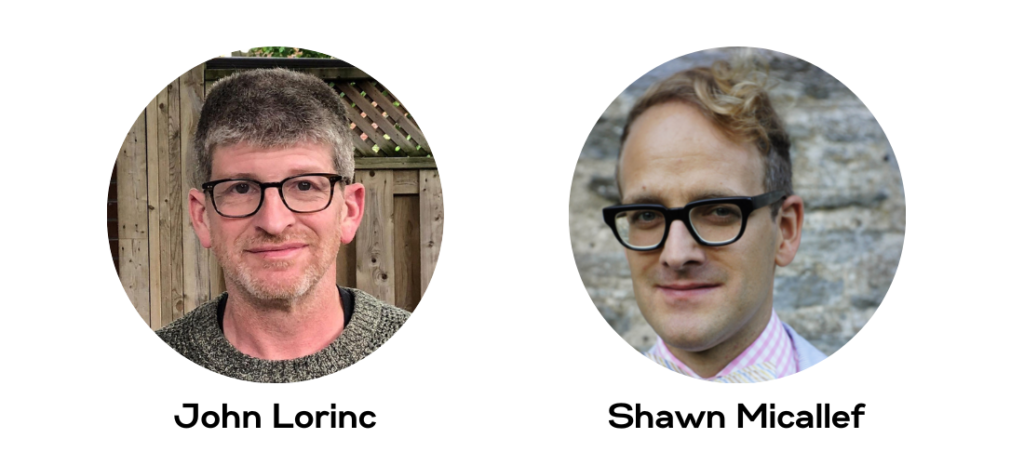 Journalist/Urbanists John Lorinc and Shawn Micallef will be leading a walking discussion at Ontario Place on Sunday, Sept 11th at 10 am.
They have both called for the future of Ontario Place to become an issue in this fall's municipal election campaign issue.  What do you think?  Come, join the discussion and pick up an Ontario Place for All pin.  Meet at the East Entrance to Trillium Park, light rain or shine.
This just in: Écorécréo backing out of Ontario Place proposal
The 
Globe & Mail
 reports that Écorécréo, the Québec-based adventure tourism company, is pulling out of its tentative deal at Ontario Place. No plans have been announced by the province in response to the departure, but it opens the opportunity for supporters to press for more public open space and parkland to be provided at Ontario Place.
Major concerns as the OP Public Realm Plan debuts at the Waterfront Design Review Panel
The Province has released its draft plan for the public areas under redevelopment at Ontario Place. And our biggest fear has come true: after taking away the parts that are being given to Therme, Live Nation and Écorécréo, there is very little left for the public.  
Look closely: in the draft presentation, only the areas outside of the red line will be open to the public.  Aside from Trillium Park, most of what is left are parking lots and the paved event space – little of which is slated to change. (WDRP presentation and meeting video – OP starts at 1:56).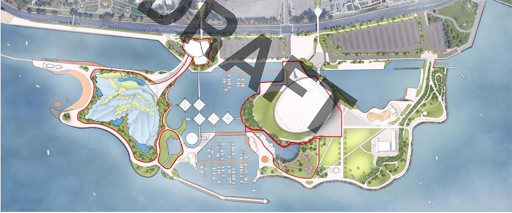 Shawn Micallef, Toronto Star contributing columnist calls design of the Therme development, "a generational Mistake."
Therme's spa is poised to destroy core cultural heritage attributes of Ontario Place. 
Recently released designs show the spa will obliterate the visual and functional relationship between the iconic Cinesphere/Pods at Ontario Place and its natural environment. This technology/nature relationship is at the heart of the recognized cultural heritage of Ontario Place.
The West Island's carefully designed topography will be destroyed; hundreds of mature trees are going to be cut down. 
Ontario Place's foundational theme of equity and inclusion has been done away with. Those who cannot pay spa fees will be confined to the outside edge of the island. Therme will even control the west entrance and plans to replace the Ontario Place branding with its own. Ontario Place will be open for business, but not for most people.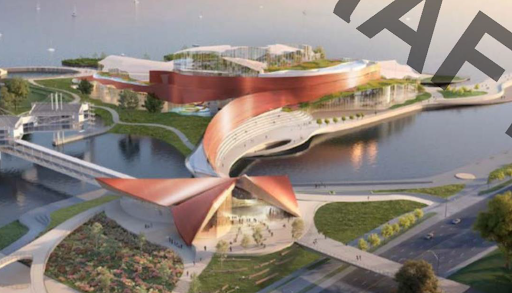 Torontonians need to make the future of Ontario Place a municipal election issue!
Our municipal politicians need to be tougher and come up with more creative ways to ensure that Ontario Place remains a lakeside attraction for everyone. 
Toronto residents have expressed their anger about the plans for Ontario Place, but the provincial government has refused to listen. It is now time to challenge the candidates for Mayor and Council during the current municipal campaign to find a better solution – one that the Province can accept. 
One suggestion has been to move the Therme development to a more suitable location in Toronto, such as nearby Exhibition Place.  Let's push for those wanting our vote to do just that. 
Ontario Place was conceived as a public park and attraction that would reclaim and democratize access to the waterfront and celebrate Ontario's identity, culture and economic vitality.  
The Province's plans completely undermine that legacy.  We should be telling our municipal candidates for Mayor and Council that Ontario Place must remain a resource for everyone.  
What the Media and commentators have to say: