Check out a recording of our Ontario Place Birthday Rally! Thank you for making it such a success!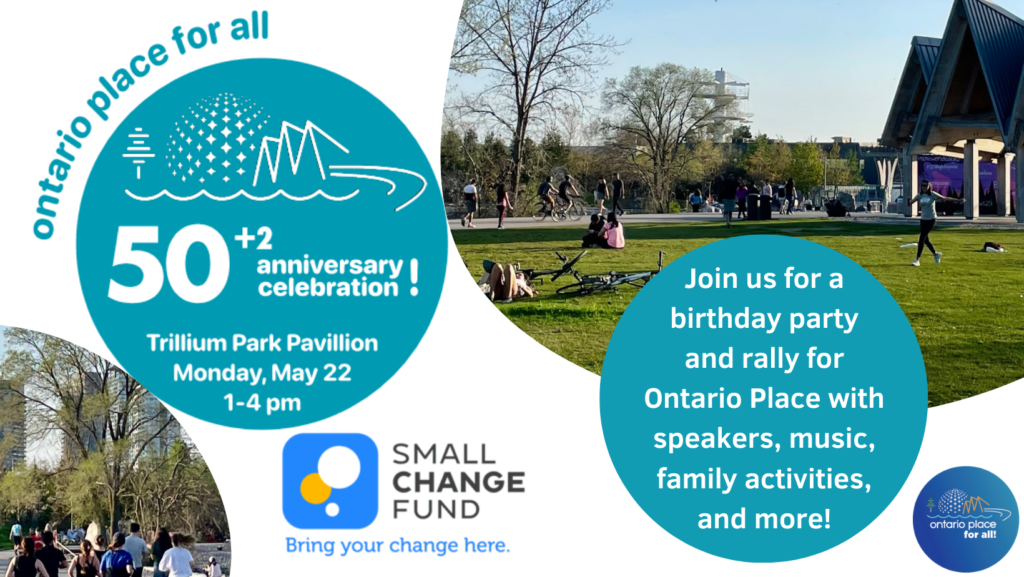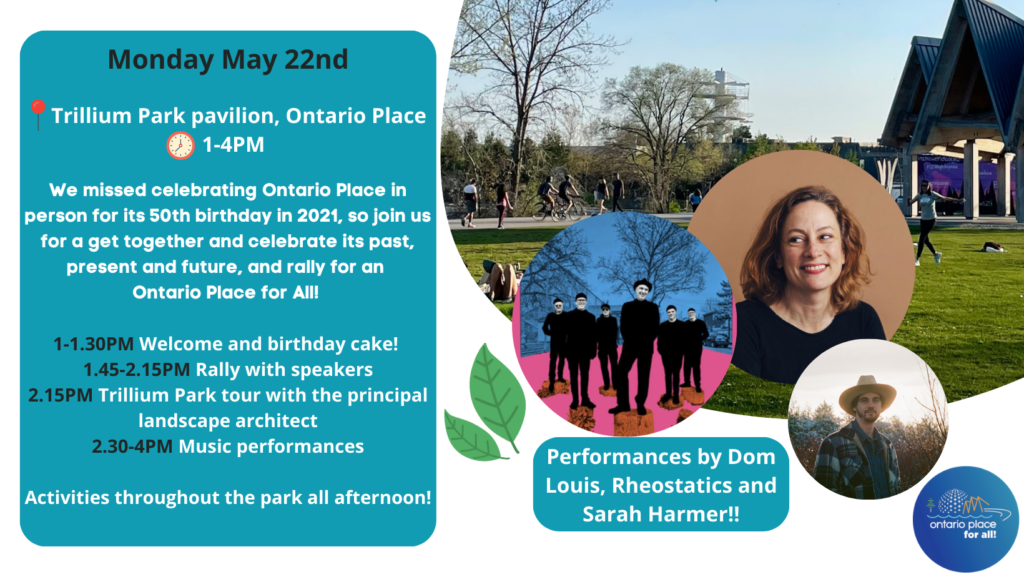 We would be honoured to have you join Ontario Place for All and Ontarians in a 50 + 2 anniversary celebration of Ontario Place on Monday May 22 (Victoria Day, May long weekend) from 1-4PM at Trillium Park. 
We missed celebrating Ontario Place in person for its 50th birthday due to the pandemic, so this is a great opportunity to get together and celebrate its past, present and future! There will be speakers, music, activities for the entire family and more. 
Look forward to celebrating with you!
Cindy Wilkey & Norm Di Pasquale
Co-Chairs, Ontario Place for All